Innovative Solutions that Enable Secure, Reliable, Mission-Critical Communications

RF Coverage Government Communications Systems Division conducts advanced research studies, develops prototypes, and produces and supports state-of-the-art, redundant communications solutions and information systems that solve mission-critical challenges.

RF Coverage has a tradition of excellence in network innovation, technology and leadership for the government. RF Coverage delivers on the promise of ensuring life dependant UL & CSA converged communications for the Department of Defense, Homeland Security, hospitals, civilian and intelligence agencies. Whatever your objectives, we can facilitate reaching them by utilizing effective principles and efficient processes that produce the kind of results that will maximize your potential for success.
Government Radio System Specialist
We are a Certified Government Specialist for Motorola and Bendix/King Radio Communications. We are actively seeking your federal government business. If you are a government agency which includes school districts, water districts, fire departments, police departments and are seeking GSA or WSCA Contract prices then look no further. We want your business, just e-mail or call. Request the GSA or WSCA price list and we will send it right away.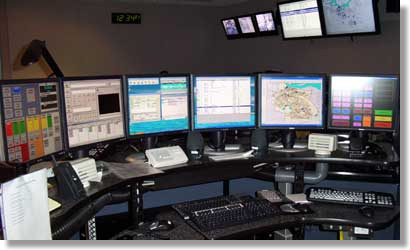 We are committed to delivering systems that integrate seamlessly with existing assets and increase overall mission capabilities. Further, we provide end-to-end solutions, assisting with installation, training and simulation, maintenance and capability growth.
Vehicle Equipment Console Design
In-Car Patrol Video Systems
Concealed Vehicle Antenna Systems
Extended Range Wireless Video
Unmarked and Undercover Vehicles
Anti-Theft Bait Vehicle Rigging
Field Deployable GPS Vehicle Tracking
Network Operations Centers
Disaster Recovery Centers
Command and Control Centers
Emergency 911 Call Centers
OES & Data Work Centers
Communications Console Furniture
Energy Transport Control Centers
Video Display Walls